Song Yu Industrial Co., Ltd.--Sockets, box wrenches, ratchet box wrenches
Song Yu Industrial Co., Ltd. specializes in developing and manufacturing various kinds of high-level sockets and wrenches, including box, ratchet box, gearless box, socket, L- T- and Y-bend socket wrenches, sparkplug, infinity socket, anti-slip impact socket wrenches.

All of the company's products are made of high-end materials at the firm's two plants in Taiwan, assuring the highest quality, durability, and functionality.

Song Yu claims that it can take any kind of OEM/ODM orders from customers, and provide integrated services ranging from design, development, manufacturing, and packaging to delivery. Such business mode has been helping achieve a win-win status for Song Yu and its global customers.

The company welcomes design sketches or product samples from customers.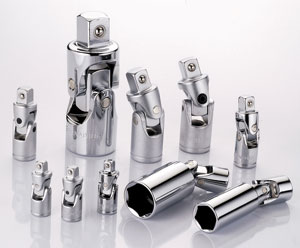 Song Yu Industrial Co., Ltd.
324 Pengyi Rd., Taiping, Taichung Hsien, Taiwan 411
Tel: 886-4-2279-8599
Fax: 886-4-2270-3400
E-mail: song.yupg@msa.hinet.net
Website: www.song-yu.com